Identifying the Laborers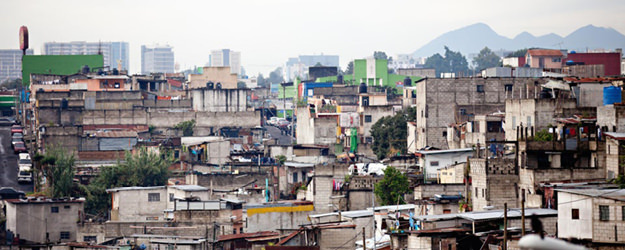 Jesus declared in Matthew 9:37 "The harvest is plentiful, but the laborers are few." He then implored us to pray and ask the Lord of the harvest to raise up laborers. Jesus did not ask the disciples to debate it, only to agree with him that there is a harvest and to agree that there is a shortage of laborers. Once we accept this truth, the only real decision is to determine which harvest God is calling us to participate in right now.
There are many variables in determining which field to work in. Is the field ripe? Are there laborers available? Are the social, political, and economic conditions conducive to an abundant harvest? What stage of the harvest is the field currently in; plowing, planting, watering, or reaping?
Reaching Souls is developing an assessment tool to help us evaluate these multiple variables as objectively as possible. We accept the sacred trust that is given to us by our partners to be good stewards, and to do so, we need to be able to evaluate fields thoroughly and strategically.
Paul set out from Antioch on his second missionary journey with a plan, a strategy, but through a vision he was redirected to Macedonia. Like Paul, we are committed to use all the tools available to set a course, and our prayer is that we will be as attentive and yielded to the Holy Spirit if God calls us to chart a new course to our Macedonia. Reaching Souls has been a part of an amazing harvest of souls on the African continent for more than three decades, and we trust that there will be many more years of fruitful harvest in Africa. There was a time, however, that exploring the continent for Gospel advancement was new.
Men like David Livingstone made some of the most prodigious—and dangerous—explorations of the nineteenth century. His object was to open a "Missionary Road," or "God's Highway," 1,500 miles north into the interior of Africa to bring Christianity to the unreached peoples who lived there.
When he baptized them, the Dutch clergy grew frightened that he was establishing a competing church and threw him out of the colony.
The work was slow, and often times, yielded modest harvests. However, without him and others planting, cultivating, and watering, the abundant harvest we have seen over these past three decades would not have been a possibility. Our expansion into Cuba in 2010 brought great encouragement as we have seen more than one million souls come to Christ and thousands of churches planted.
"The challenge before us now is to ask if there are new fields ripe unto harvest, which God would have us invest in for His glory."
Through hundreds of hours of research, phone calls, skype meetings, and prayer we have narrowed our search to just a few possible fields to explore with on-site visits. In 2019, exploration trips are planned to Guatemala, southern Mexico, and Nepal.
Additional possibilities in 2020 include Ethiopia, the Philippines, and Madagascar.
Pray for us as we move forward in faith. Our strategy remains the same. We will identify faithful nationals with a fire in their belly for evangelism and discipleship.
Just as Paul implored Timothy in 2 Timothy 2:2 to "Take the things which you have heard from me in the presence of many witnesses, entrust these to faithful men who will be able to teach others also."
We will come alongside nationals to reach other nationals who will reach even more nationals. Our desire is to see the words of Christ, as declared in Mark 4:20, come to fruition.
"And those are the ones on whom seed was sown on the good soil; and they hear the word and accept it and bear fruit, thirty, sixty, and a hundredfold."
Pray with us that the Lord of the harvest will raise up laborers for His glory.
Odus Compton, Chief Operating Officer