On the Horizon – Fall 2019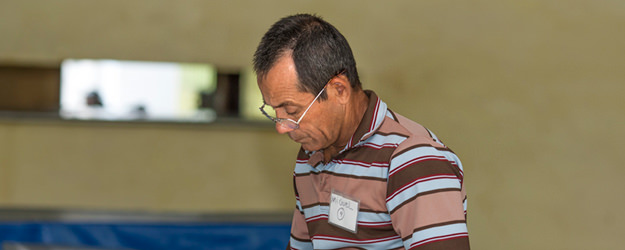 We have begun the process of exploration and possible expansion into new regions of the world. Our first two exploration trips are in the books.
The first trip was to Guatemala in June where I met with pastors in rural areas and in Guatemala City. The trip proved to be very beneficial as we consider the possibilities in Latin America.
There is a great need for evangelism and church planting as the Global Church Planting Network estimates that Guatemala currently needs 7,000 new churches. The country is less than 25 percent evangelical. It has the largest population in Central America and the largest city.
Guatemala would rank as the fourth highest in population density of the countries we are currently working in. There is evidence of revival and church growth making the possibility of work there viable. We are continuing with the conversations begun in June, to consider next steps in Guatemala.
In August, President and CEO Dustin Manis and I traveled to southern Mexico to meet with leaders representing several hundred pastors and evangelists in Mexico and Colombia.
The trip was both encouraging and challenging as we met with many men and women that have had to pay a high price to proclaim the Gospel in their areas. Some have been physically beaten, stabbed, macheted, and economically persecuted. Some have been kicked out of their communities, often having their homes and businesses burned.
There was a real sense of excitement as Dustin shared the vision of Reaching Souls and as he and I listened to their needs. The multiplied impact of Reaching Souls coming along side these saints who take the gospel to the ends of the earth is staggering.
We heard stories of evangelists that come into an office once a month to re-stock basic supplies and pick up Bibles and evangelistic tools, only to head into the jungle to preach the Gospel, start churches and train those that have already responded.
People are coming to Christ, churches are being started, and more laborers are being trained. These are signs we are looking for as we explore new areas.
Future exploration trips are being planned for Nepal, Colombia, Philippines, and Madagascar.
Explore our website for updates on exploration as the journey continues. Pray with us as we seek to discern the right places to engage at this time to see the harvest that God has promised.
Odus Compton, Chief Development Officer