Who is Your Timothy?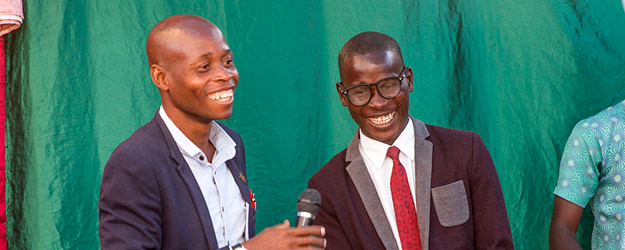 Discipleship and training are at the foundational level of the Reaching Souls International ministry model. In the very beginning, the ministry sought to train nationals to reach nationals through discipleship and evangelism. From the first Leadership Development Institute to today, the ministry has been committed to discipleship and training and has trained more than 17,000 pastors.
Our founder, Jimmy Hodges, desired to see the truth expressed in 2 Timothy 2:2 fulfilled in all that we do, which says, "The things you have heard from me in the presence of many witnesses, these entrust to faithful men who will be able to teach others also."
Multigenerational discipleship only happens when we take this truth seriously and invest in others. We challenge and train our National Missionaries to follow this model in their individual ministries by making sure that they are disciplining and training three to five "Timothys" at any given time.
As part of their accountability, we ask for the names of these men in their monthly reports.
These "Timothys" are men whom they have selected from among those they've led to Christ, and are willing to give significant time to the ministry.
The "Timothys" travel with the National Missionary, help with Open-Air Meetings, door-to-door evangelism, Bible studies, and preaching. They live life with one another and learn not only through formal instruction but also through observation and practical experience.
As the National Missionary establishes a preaching point where they intend to start a new church, their "Timothys" go with him to minister there. Then when it is time to start the church, one of the "Timothys" is already positioned to pastor and the National Missionary commissions him to do so.
This biblical model of a multiplying ministry is the only way the lost world will be reached for Christ.
If you don't have one, start praying for one today or be willing to be one yourself.
Odus Compton, Chief Operating Officer