On the Horizon – Winter 2019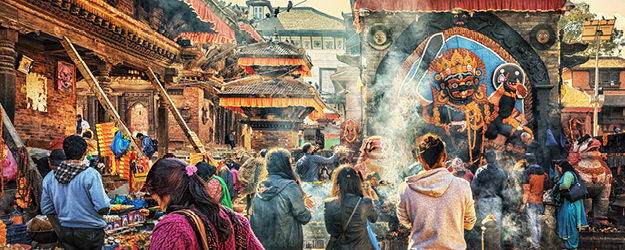 We are continuing to discover new possibilities for expansion through exploration.
As I write this update, I am in Kathmandu, Nepal where I met with a second-generation believer, who is now a pastor. His dad was the first believer from his people group of 8,000, known as the Lhomi Tibetans. He became a pastor and started a church twenty years ago that has grown into multiple churches of more than 800 Lhomi believers.
This is a people group who were completely unreached, and now the church is exploding among this secluded indigenous people within the mountains of Nepal. They believe that the Gospel is going to reach their entire tribe of people in the next few years.
I met with another pastor who is from a Nepali people group, which came to Christ more than thirty years ago. When he told his family of his conversion, his father tried to kill him, and eventually, his family completely disowned him.
He sought to make his way and had success in the business world but was empty from the world's gains. As he was praying one day, the Lord told him to go and evangelize his family. He resisted, but the Lord persisted. So, he quit his business and returned to his village and to his family after 15 years.
When he arrived he found many people at his parents' home. He asked his mom why they were there and she pointed to someone lying on the floor. He inquired as to who it was on the floor, and she responded, "It is your dad, he is dying, and these people are here to say goodbye and to pray to the gods for him." My new friend asked if he could pray to Jesus for his dad. His mom said, "No." He asked again, and again she said, "No." He asked a third time and she finally relented.
He began to pray. While he was praying, his dad sat up and spoke, although he had not spoken in days. He then got up to live many more years. The people who were gathered in the home were amazed and asked how this could be.
He then shared the Gospel, and his mom, dad, and sixteen guests came to faith in Christ. The next day there was a crowd at his parents' home, and as he preached the Gospel, forty-one more came to Christ. This man has now planted more than one hundred churches in Nepal, seen thousands come to Christ, and raised up hundreds of pastors and evangelists.
Jesus said, "Look to the fields, they are ripe for harvest, the problem is that the laborers are few." The challenges of discovering the right fields remain, but there is no doubt there continues to be harvest around the world.
I have personally explored three potential fields this year. As we move into the coming year, the next phase of expanding Reaching Souls International into new regions begins. As we make the strategic placement of National Missionaries into new places, thank you for standing in the gap with your prayers and your wisdom.
Odus Compton, Chief Operating Officer